Outdoor Education: Skills needed for Life
Arvalee School promotes a curriculum that is tailored to the individual child and is full of experiences that you 'can't always get in an APP'. In an age where we are increasingly bound by TVs and computers we endeaviour to develop an Outdoor Education programme that provides children with skills in
Physical development and a healthy lifestyle
Personal and Social development including working with others
Appreciation of and care for the world in which they live
While also
Giving each child new experiences and memories that will enrich their lives
This approach is embedded throughout our curriculum and activities include wildlife walks, gardening/horticulture and trips to a variety of countryside parks, getting pupils close to nature. These activities are examples of how learning is supported in Learning Areas such as Literacy, Science, PE and developing Personal Skills and Capabilities. We seek to use these opportunities to promote communication and develop positive behaviour through this change of learning environment.
As the children move through the school we consider their individual needs and they have opportunities to go on Residential trips, complete environmental and outdoor activities that help expose pupils to experiences that cannot be provided within the confines of school. As the young people learn new skills in a variety of outdoor pursuits there is the opportunity to participate in the three levels of the Duke of Edinburgh Award, namely; Bronze, Silver and Gold.
The Outdoor Education Programme has included activities such as;
Mountain Biking
Canoeing
Orienteering
Swimming
Wall Climbing
Hill Walking
Body Boarding
Horse Riding
We aim that these activities are both enjoyable and challenging. Where the children can gain confidence and improve self-esteem while developing social skills as well as learning respect for the environment. We have also seen that pupils who have engaged in these activities have increased their motivation and appetite for learning back in school. These valuable learning experiences have supported many pupils in developing the skills they need for life after school which have served them well in future Post 19 placements, vocational training and/or employment depending on the needs of the individual pupil.
For more information regarding these experiences you can contact
Outdoor Education Teacher: Nadine Grant
Physical Education Teacher: Paul O'Gara
Latest Events
2nd Jun 2017
Marks and Spencers have this year chosen Arvalee as one of the recipients of their "Proud...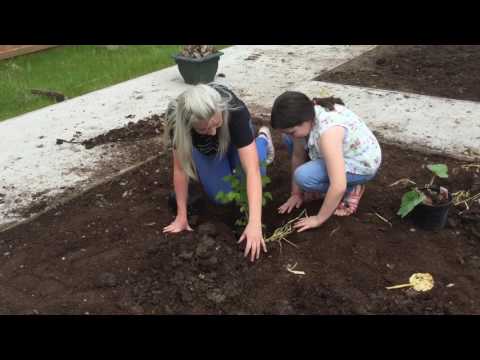 25th Feb 2015
10 Pupils from Key Stage 3 attended a 3 day residential in Gortatole. They participated...
Pupils challenged and learning while enjoying our World
These are experiences, skills and memories "you can't get in an APP"
Arvalee School and Resource Centre, Strule Campus, Gortin Road, Omagh BT79 7DH Telephone: 028 822 55710